Historic Trier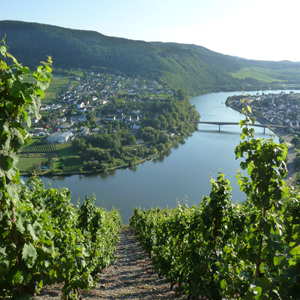 Historic Trier
The ancient city of Trier is best known for its brilliant variety of noble regional wines, and as the oldest city in Germany. It still features many buildings displaying their role in history amongst the Romans, Franks, French and Germans. Surrounded by lush forests and vineyard covered slopes, this Mosel Valley town is home to some of the best wineries in Germany.
Includes:
2 Nights Trier
1 Wine Tasting (6 Wines) at Traditional Winery
...
About Avanti Destinations

The passion to serve and inspire savvy travelers with innovative and personalized vacations has been the driving force for 31 years at Avanti Destinations. We have the passion for independent travel and want to share it with you! We provide you with authentic travel experiences backed by our expert knowledge. You go where you want. When you want. With the flexibility to savor special moments along the way. Your vacation is uniquely yours. That's Avanti!
Our record of success at Avanti
...